Conference on Complex Analysis and Partial Differential Equations
June 25-29, 2012
Speakers
Shiferaw BERHANU (Temple University, USA)
Rikard BÖGVAD (University of Stockholm, Sweden)
Paulo CORDARO (University of Sao Paulo, Brazil)
Giuseppe DELLA SALLA (University of Vienna, Austria)
Peter EBENFELT (University of California at San Diego, USA)
Negash GABREMEDHIN (North Carolina State University, USA)
Gustavo HOEPFNER (University of Sao Carlos, Brazil)
Jorge HOUNIE (University of Sao Carlos, Brazil)
Xiaojun HUANG (Rutgers University, New Brunswick, USA)
Rolf KÄLLSTRÖM (University of Gävle, Sweden)
Bernhard LAMEL (University of Vienna, Austria)
Loredana LANZANI (University of Arkansas and the NSF, USA)
Gerardo MENDOZA (Temple University, USA)
Abdelhamid MEZIANI (Florida International University, Miami, USA)
Sergey MIKHAILOV (Brunel University, UK)
Nordine MIR (University of Rouen, France)
Ahmed MOHAMMED (Ball State University, USA)
Andreea NICOARA (University of Pennsylvania, USA)
Michael REITER (University of Vienna, Austria)
Tesfa YIGREM (Norwegian University of Science and Technology, Norway)
Dmitri ZAITSEV (Trinity College, Dublin, Ireland)
Kidist T. ZELEKE (University of Houston, USA)
Two mini-courses
[Participants] [Schedule] [Abstracts] [Poster]
Scientific Committee
Shiferaw BERHANU (Temple University)
Rikard BÖGVAD (University of Stockholm)
Nordine MIR (University of Rouen)
Ahmed MOHAMMED (Ball State University)
Organizing Committee
Berhanu BEKELE (Addis Ababa University)
Berhanu GUTA (Addis Ababa University)
Semu MITIKU (Addis Ababa University)
Seid MOHAMMED (Addis Ababa University)
General information
The venue of our conference will be the Akaki Campus of Addis Ababa University which is about 25 km from the Bole International Airport of Addis Ababa.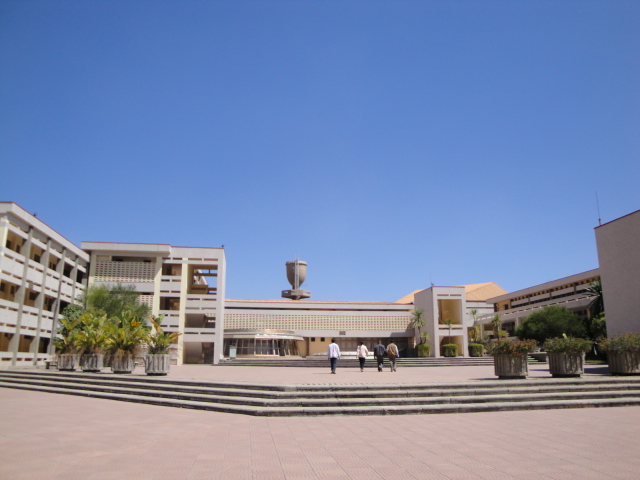 Wikipedia contains a brief introduction to Addis Ababa, the capital city of Ethiopia.
Visa
Participants should obtain a visa from an Ethiopian Embassy or Consulate before departure.
Airport Pickup
Shuttle services from the Bole Airport to the Akaki Campus will be provided to the conference participants.
Accommodation
On-site accommodation will be provided to all speakers. Meals will also be served in a cafeteria at the same venue.
Contact
Registration for the workshop is required. For registration or other questions regarding the conference please write to X@univ-rouen.fr, where X=ccapde.
The conference is supported by ADDIS ABABA UNIVERSITY.